Cujo appreciates polka dots
Cruz and I went on a candle spree at Target earlier this week.
Cleo being Cleo. I love her.
In need of some serious makeup organizing. Living out of two bags isn't practical, and I really should make things easier on myself but I am not a fan of the acrylic organizers, want something that won't be an eye sore/bulky. Suggestions are welcomed (please!).
Planning some sweet things with these Baggu Bags. Stay tuned! We're pretty excited about it.
Sundays are the most laid back days for us. When we don't go out for walks, or get an early brunch we just sit home and be a happy bunch (ha! see what I did there?). I hope you all had a very restful weekend.
Leah.
With us moving things around the house and such, I can't help but constantly look online for ideas and have that 'want vs. need' battle in my head. Our living room has no ceiling light source, we currently use a small lamp that really doesn't help a lot but it works, for now. I've been looking' for something that could be a better option; something that's in our budget and it's also, okay, beautiful?
Etsy as you know, is the perfect place to find handmade quality goods. I love to support small businesses so when taking my pajamas off is not an option and I still want to shop, Etsy is always my first stop. I came across a lot of talented people along with some vintage treasures and I just need to show you what I found.
ONE/TWO/THREE/FOUR/FIVE (my favorite)
Ceiling Lamps are not an option, bums me out. This is why: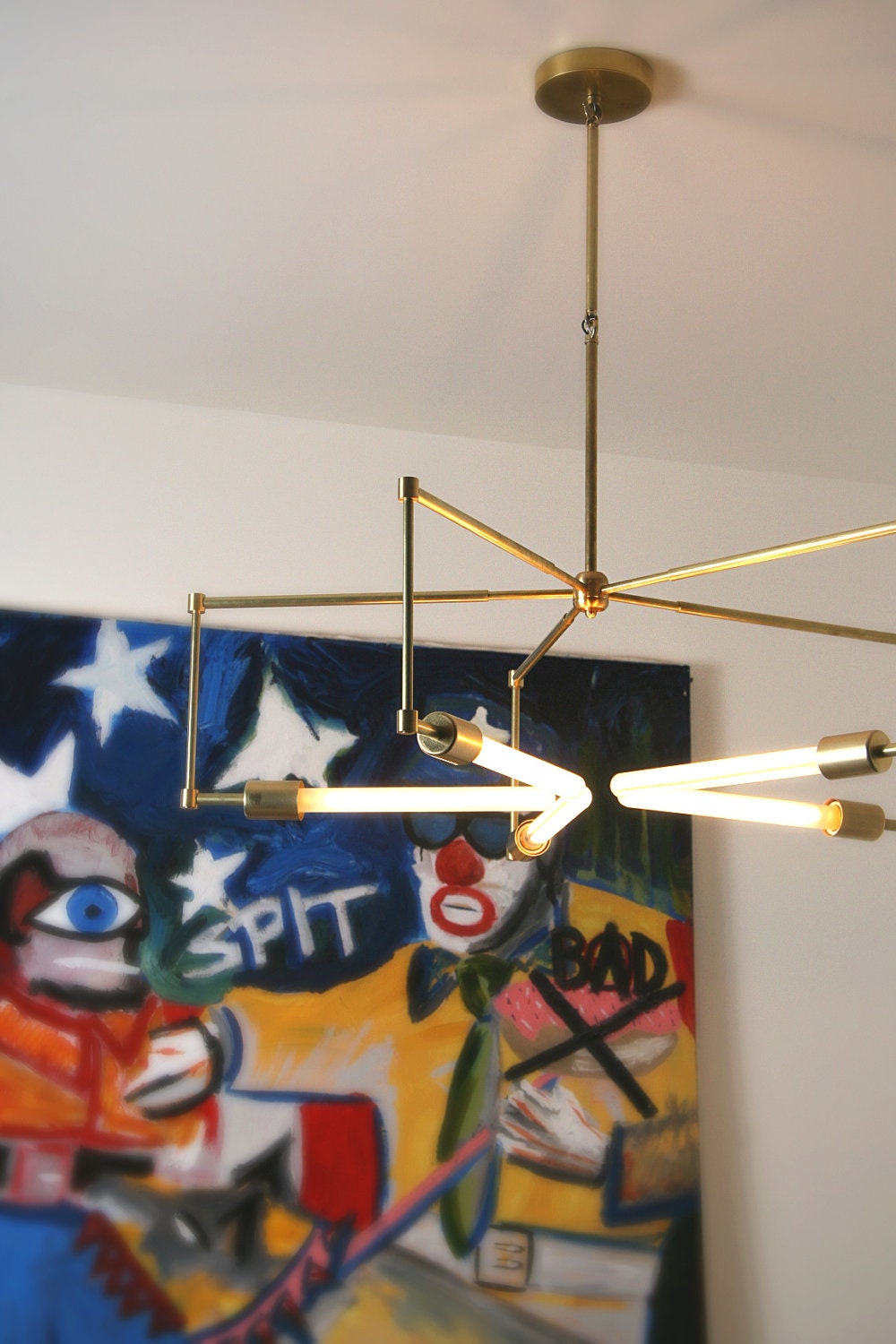 Raymondbarberousse. I want all you got.
You should also check out the shops (linked above), they've got great stuff.
Do you know of any other shops or places I should check out? Let me know!
Support handmade/small shops!
Leah.
Hello all! As you may have been able to tell, we've been absent this time of the year from Set The Tigers Free. The winter season may bring chillier temperatures to most, but it brought one heck of a unexpected move and some giant changes to us! We moved, we shared the warm spirits of the holidays with our families, made plans for the spring, had a few little mishaps along the way and ended up having our work life take way too much of our time! This is a little "We're back" note and we wanted to share a few snippets of what life has been like for us lately.