With us moving things around the house and such, I can't help but constantly look online for ideas and have that 'want vs. need' battle in my head. Our living room has no ceiling light source, we currently use a small lamp that really doesn't help a lot but it works, for now. I've been looking' for something that could be a better option; something that's in our budget and it's also, okay, beautiful?
Etsy as you know, is the perfect place to find handmade quality goods. I love to support small businesses so when taking my pajamas off is not an option and I still want to shop, Etsy is always my first stop. I came across a lot of talented people along with some vintage treasures and I just need to show you what I found.
ONE/TWO/THREE/FOUR/FIVE (my favorite)
Ceiling Lamps are not an option, bums me out. This is why: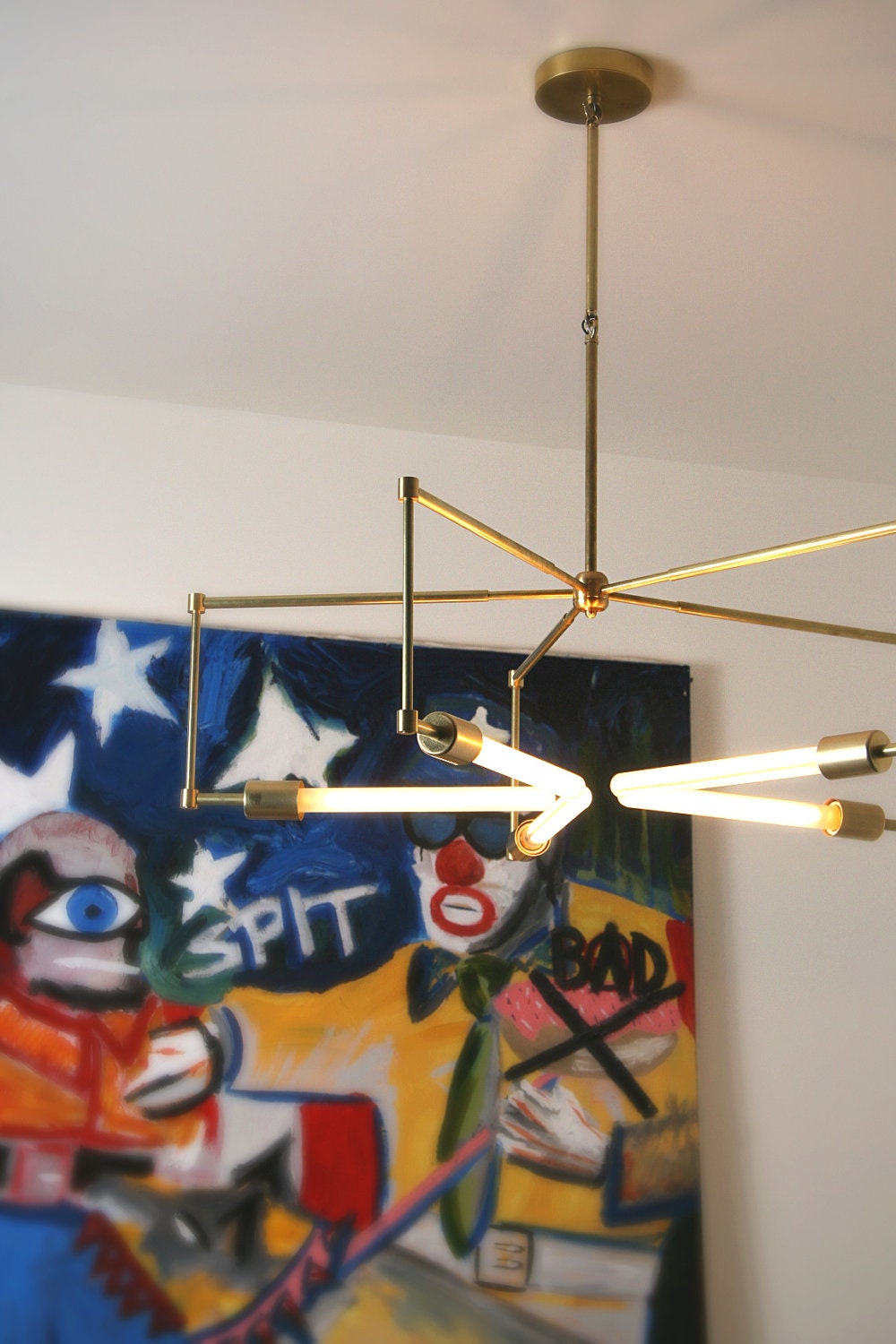 Raymondbarberousse. I want all you got.
You should also check out the shops (linked above), they've got great stuff.
Do you know of any other shops or places I should check out? Let me know!
Support handmade/small shops!
Leah.